WHO, WHAT, WHERE..... FRECO HERATO SL.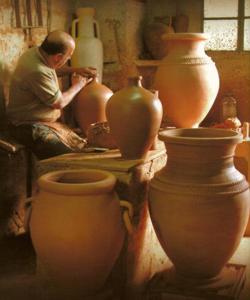 Freco Herato was founded in 1992, when we started exporting wines from various regions of Spain to Holland.
In 1994 we started with the export of ceramics, initially with a stand at the Frankfurt Ambiente and Tendence fair, soon followed by many visits to, and market exploration in Holland, USA, Germany, England, Belgium and many other countries
PROFESSIONAL AND EFFICIENT EXPORTING
By now we've established ourselves as a trustworthy export office for many clients in these and other countries. Starting then with only one factory, producing a typical, traditionally decorated "table top" line, we now work with about 40 factories throughout Spain, representing those factories for their export worldwide, with many differently styled product lines. Nowadays at Freco Herato SL, we work in close relationship with our clients, developing ceramic product lines at request and based on the ideas of our clients. We try to translate market demands and creative ideas of our clients into product lines that sell, at the most competitive prices possible. Our strategic position within Europe gives us the advantage of being able to communicate well with our clients and thus develop and deliver the desired product fast and efficiently.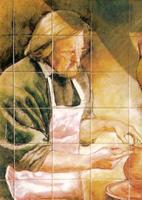 We are big enough to be able to supply large shop chains and small enough to give our clients personal attention and not demand purchase of huge quantities of any item. Also, on follow-up orders, if the product sells better than foreseen, we can supply in short time without demanding the enormous quantities that the Far East suppliers demand: avoiding situations where a "hot" product is missing on the store shelves.
"TAPAS" IS HOT AND SPAIN IS ON THE RISE
Lately we've seen a significant rise in demand for our TAPAS articles. On this web-site you will find many items that relate to one of the great things that life in Spain has to offer, namely "Tapas". "Tapas" are small snacks in between the main courses of a meal, with all the culinary richness of Spanish food.
The rich variety of Spanish ceramic TAPAS products has proven to be an attractive concept for the Northern European customer, in some cases reminding the customer of the good times he had during his holidays in Spain.
So, if you're a wholesaler or a purchaser for your shop or shop chain, we advice you to not miss the Tapas-boat.
We - Peter Hilverdink and Patrick Blankestijn- are here for you in Spain. If you like the concept and would like more information on our Spanish ceramics or any other fine Spanish articles, please contact us: We can find it for you!
Enjoy your trip through our site and remember that this is only the beginning. What you have in mind, we might already have or will be able to find for you.
Peter Hilverdink
Patrick Blankestijn

home | about freco herato | product catalog | contact us
Freco Herato S.L.
Avenida Pais Valencia 12 bajo
03570 Villajoyosa – Alicante
Spain
e-mail :

[email protected]
design and development by jeronimo design